Being the producer of flat aluminum and PVC-U door panels, EEA can provide numerous variations of designs in its product range. Since each door is custom made, any design you imagine can be applied in high quality. Aluminum panels are produced with Elval aluminum sheets whereas; Vekaplan PVC-U sheets are used for PVC-U panels. Panels may either be plain or decorated. For decoration inox and laminated or tempered glass are the main elements. Glasses used on the panels may also be plain or designed; such as master-carré, masterpoint, satinated, chinchilla, etc. No matter the panels are plain or decorated they are produced with maximum weather and burglar resistance.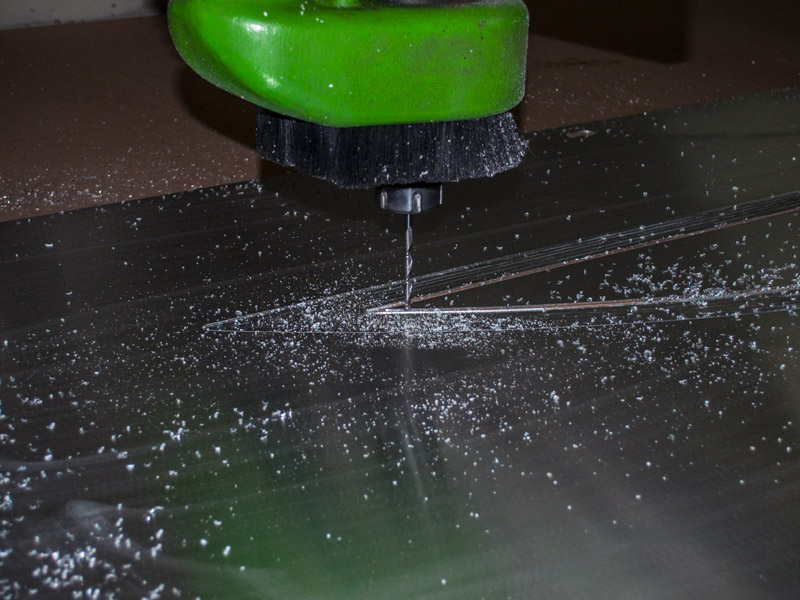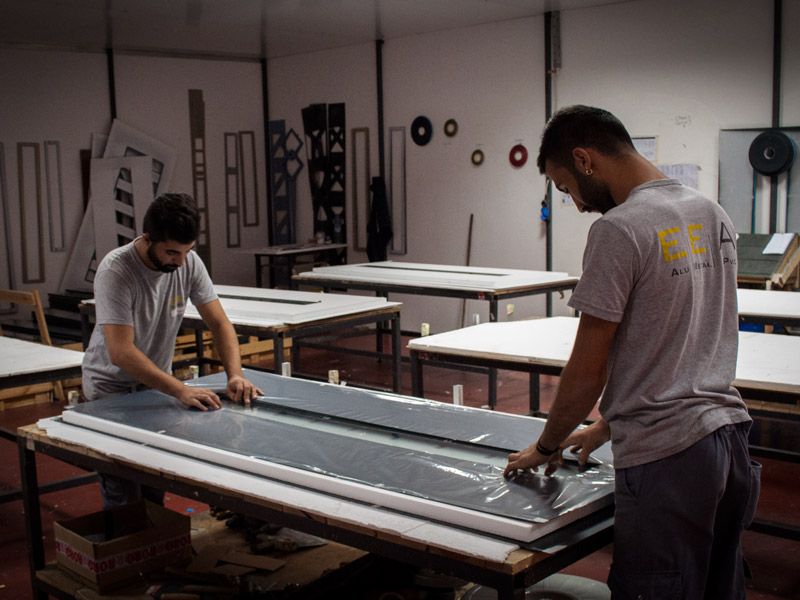 Panel designs are processed with special software for production and then implemented on the sheets and other materials by CNC routers. All the components are assembled with the best adhesives in the market from 3M and Lohmann for safety and strength.
There are nearly 30 different color / texture alternatives to choose from for flat panels. Aluminum panels may either be powder coated at QualiCoat and QualiMarine certified facilities or be laminated by foils to add texture effect. PVC-U panels can only be colored by foil lamination.
Powder Coating:
Available with ATE 7600 S / ATE 7600 CS / ATL 8001 CS / ATC 9100 S / ATP 9101 CS / ATR 9102 DCS
Lamination:
Available with ATE 7600 S / ATC 9100 S / PTS 7105 S / PTS 7000 S / PTS 8200 S
PVC-U:
Available with PTS 7105 S / PTS 7000 S / PTS 7000 CS / PTS 8200 S / PTS 8200 CS